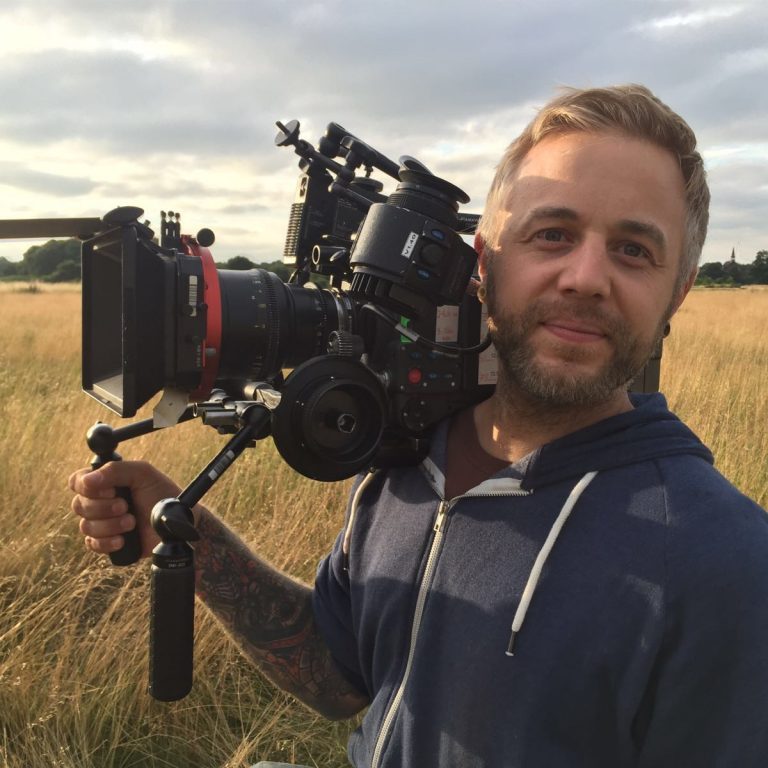 Nic is a cinematographer who likes to create evocative and beautiful, story-led visuals. Technically adept with a wide range of camera technology from the latest Arri, Sony RED cameras to DSLRs and Film cameras; Nic is also knowledgable about post-production processes.
He's shot numerous commercial, promo, and fiction projects for clients such as UNILEVER, NOWNESS, British Gas and Molton Brown. His fiction work has played in film festivals such as FrightFest, Galway Film Fleadh and London International Film Festival as well being broadcast on Channel 4 as part of Random Acts.
Nic was 2nd Unit DOP and B-Camera operator on 2 feature films in 2017, both of which had international cinema releases (Anna & the Apocalypse and Of Gods And Warriors). In addition Nic has a wealth of lighting experience and technical knowledge gained from his career as a Gaffer and Electrician. Prior to becoming a DOP, he gaffered for DOP's such as Pierre Aim, AFC and Sam McCurdy, BSC. Nic also worked as an Electrician for 6 years - working on many commercials, music videos, TV shows and feature films such as 'Netflix's: The Crown', 'Paddington', 'Suffragette' and 'The Double'.
Nic has a BA (Hons) degree in Film Studies and other than a love for cinema, enjoys painting, drawing and reading.